Island on Lake Travis  -  Boat Ramps


The Island on Lake Travis has 2 boat ramps.

The Main Boat Ramp is open when the Lake Travis water level is between 679' MSL (Mean feet above Sea Level) and 666' MSL.  Pool level (full) for Lake Travis is 681' MSL. Note: If the water is above 679' MSL the ramp area is flooded and not for use.


The Low Water Ramp starts becoming visible at 661' MSL and should be available for use when water level is below 658'MSL down to approximately 643' MSL.


All Launching of boats – is 'launch at your own risk'!


Get the
current level of Lake Travis.
Location of Main Boat Ramp: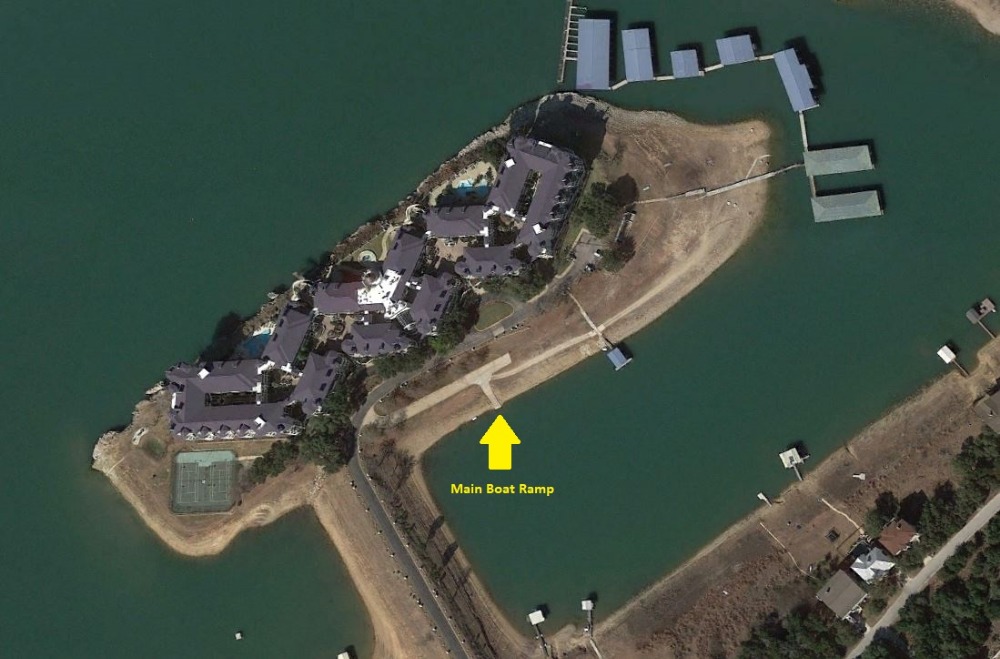 Location of Low Water Ramp: