The main gate at The Island has a Directory Call feature which allows a guest to look up a resident name and request gate access by phone call.

Instruct your guest to do the following at the Main Gate touch screen: 



Tap "Phone Call" on the main screen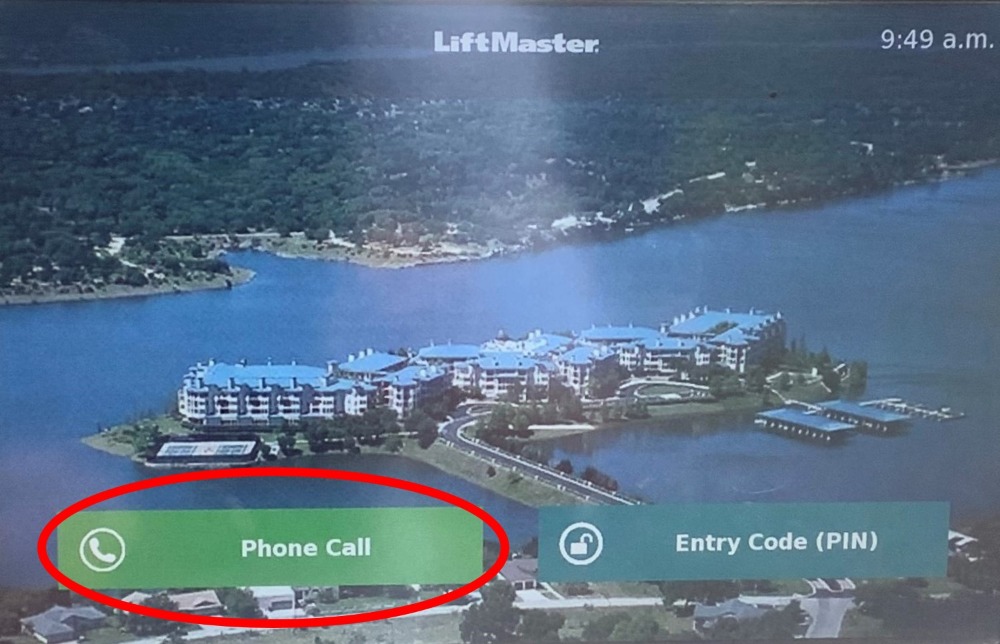 Tap "Find a Name"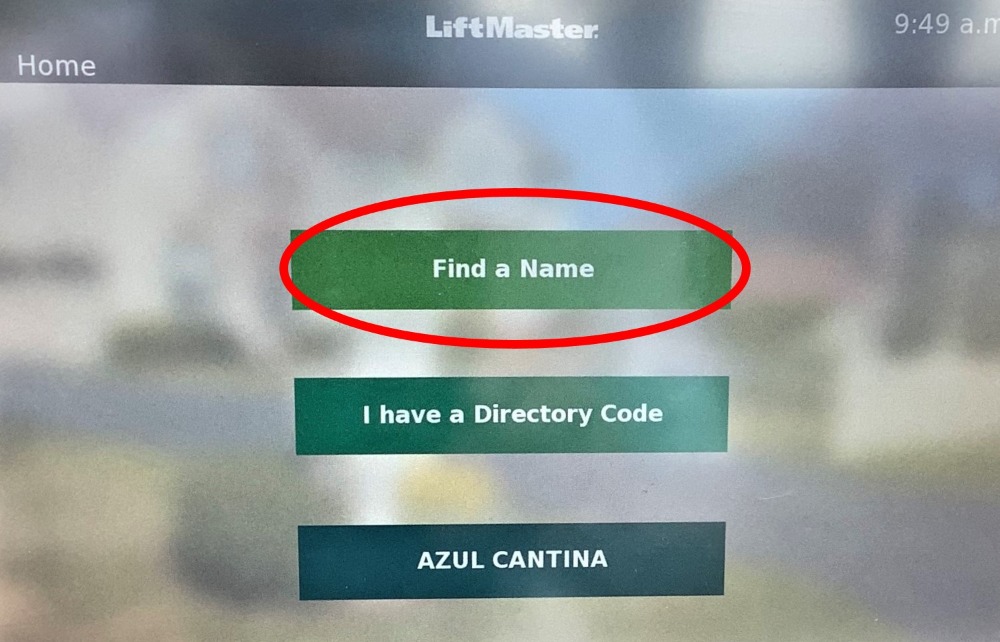 Tap "Touch Here to Search"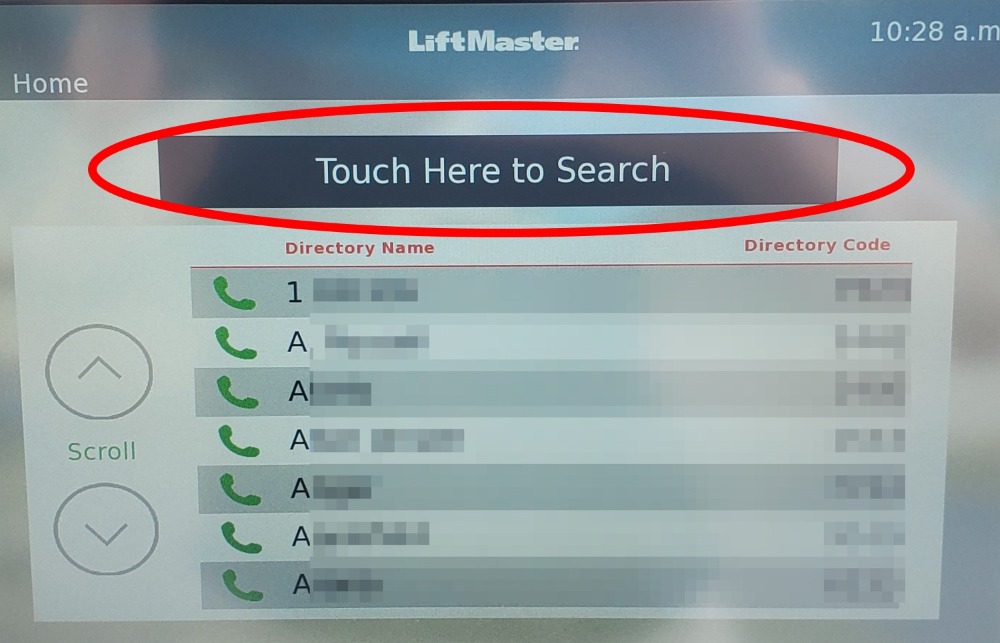 Type the first two letters of the resident's last name on the keyboard,
and then Search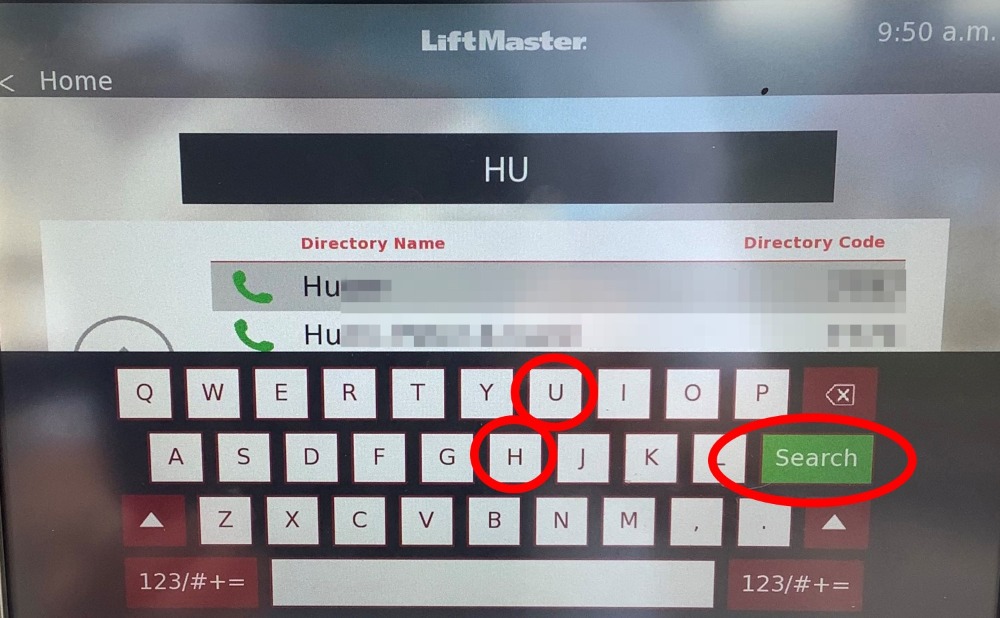 Tap the green phone icon next to the name to start call.
The gate system will then call the resident directly and you can talk to them to request access.