The Island on Lake Travis has two vehicle entrances: the Main Gate and the Service Gate. The gate system is carefully timed to allow only one vehicle access at a time. Do not try to tailgate! 

MAIN GATE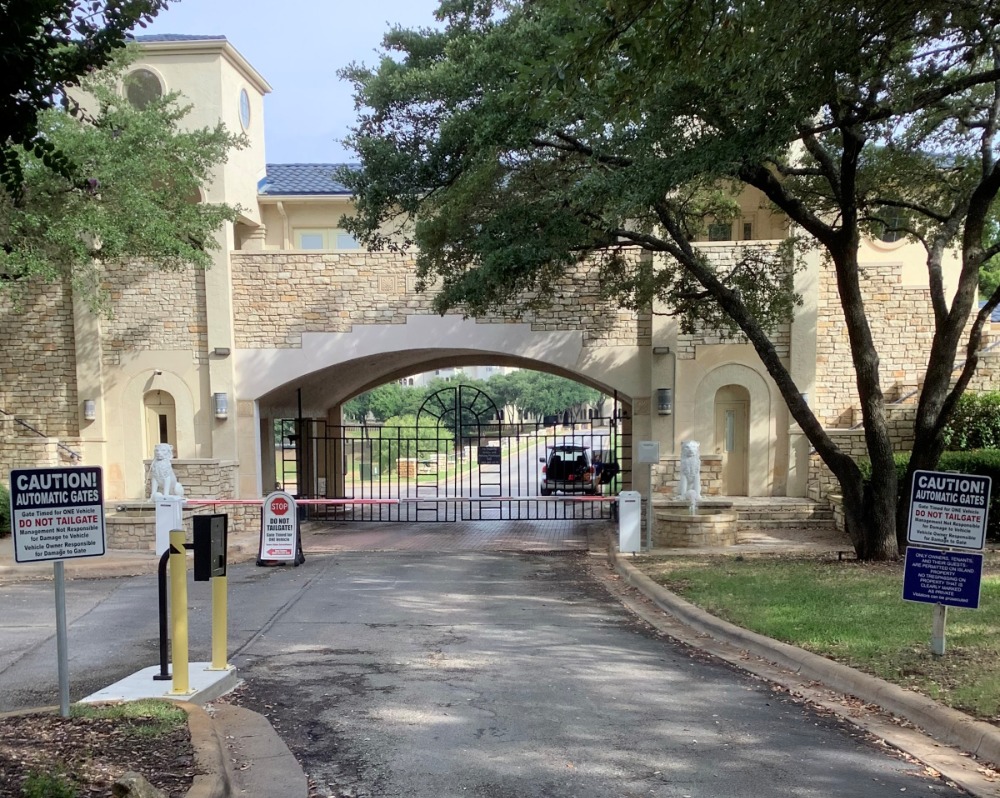 If you are arriving with any kind of trailer (boat, jetski, cargo, other trailers, etc), DO NOT use the Main Gate. It is not timed to allow trailers through. Instead, use the Service Gate which is to your left as you approach the entrance to the Island.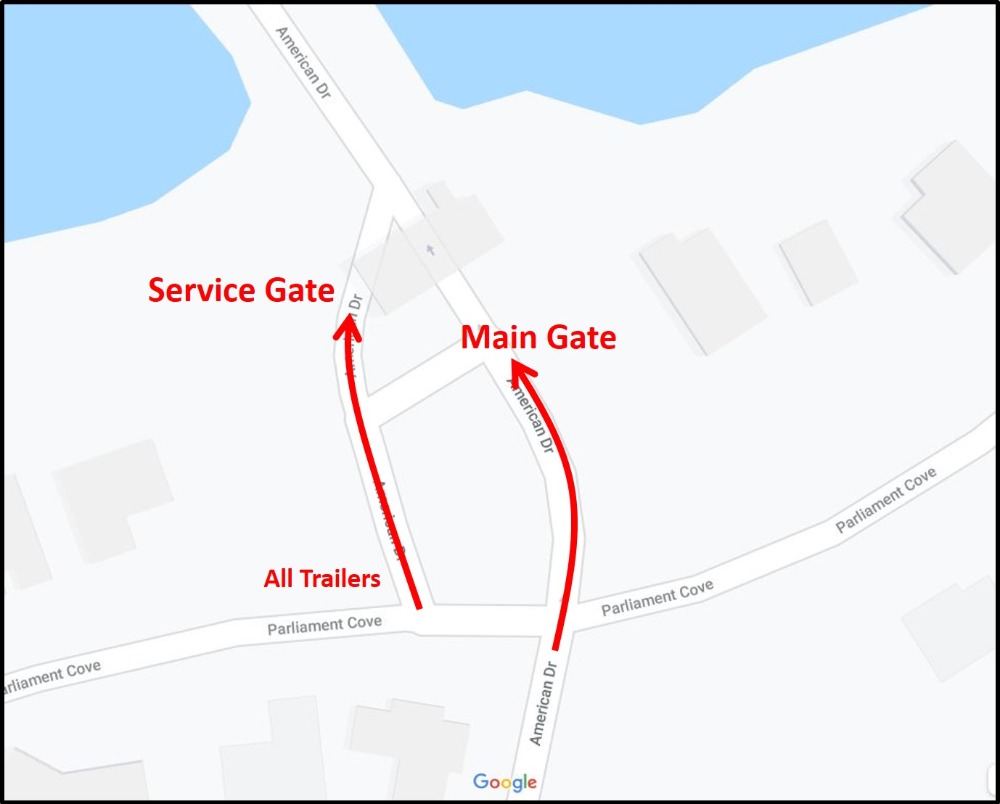 SERVICE GATE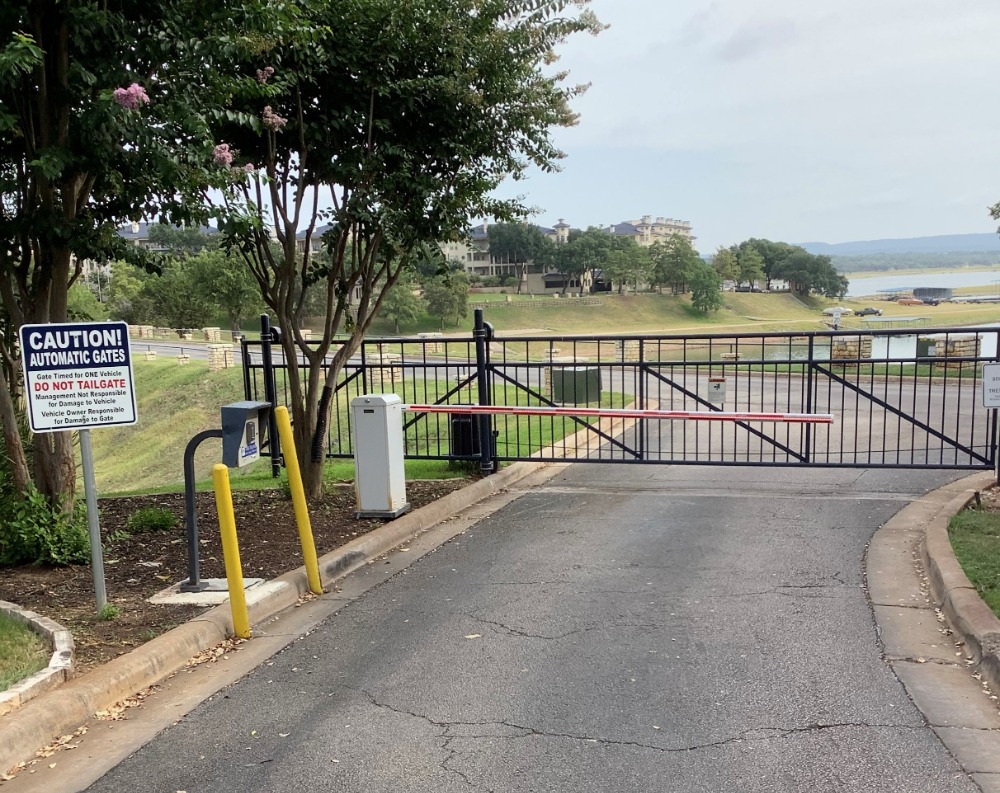 There are quick closing barrier arms on both gates that will hit your car if you try to tailgate and you will be held responsible for all damage/repair costs to the gate system itself, as well as your own vehicle. All the gates are under 24 hour video surveillance. Do not try to tailgate!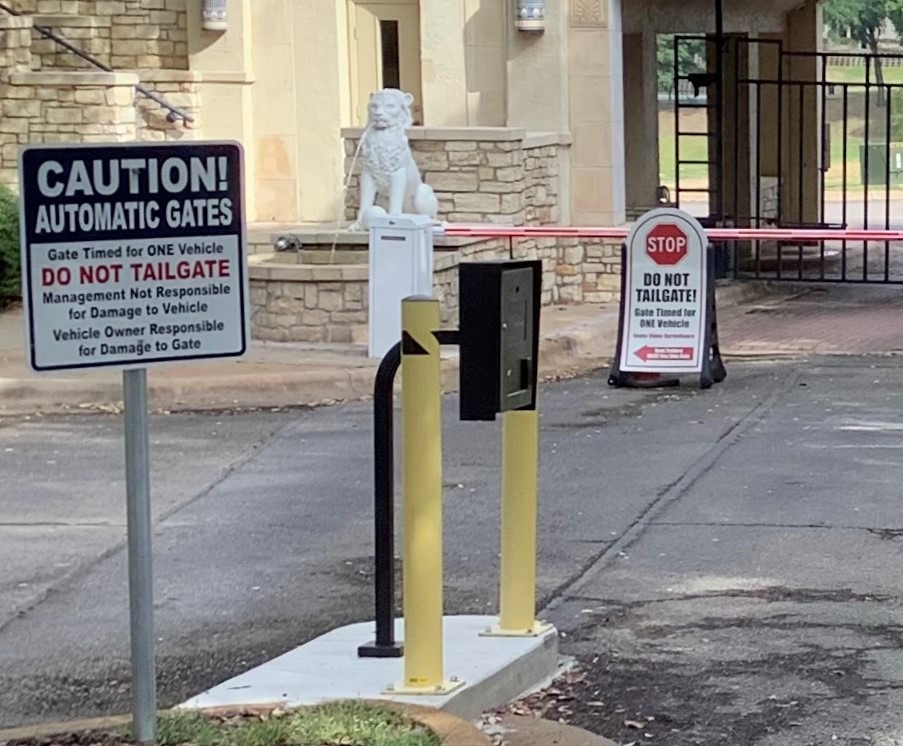 Every car in your group must enter with a valid gate code, one at a time. Please be sure to have your unique access code with you. At the Main Gate, select "Entry Code (PIN)"

Main Gate - touch screen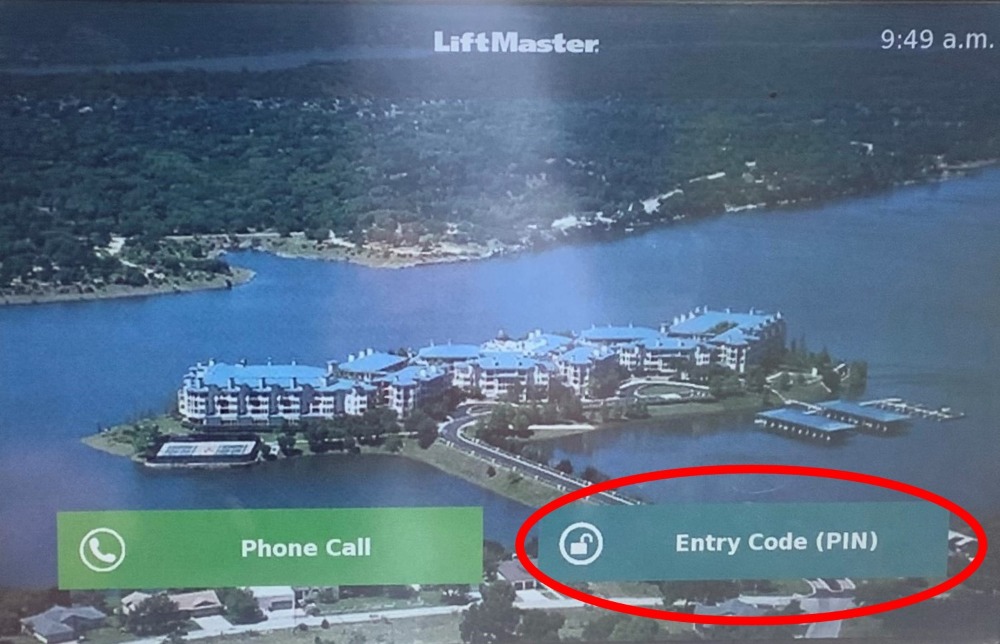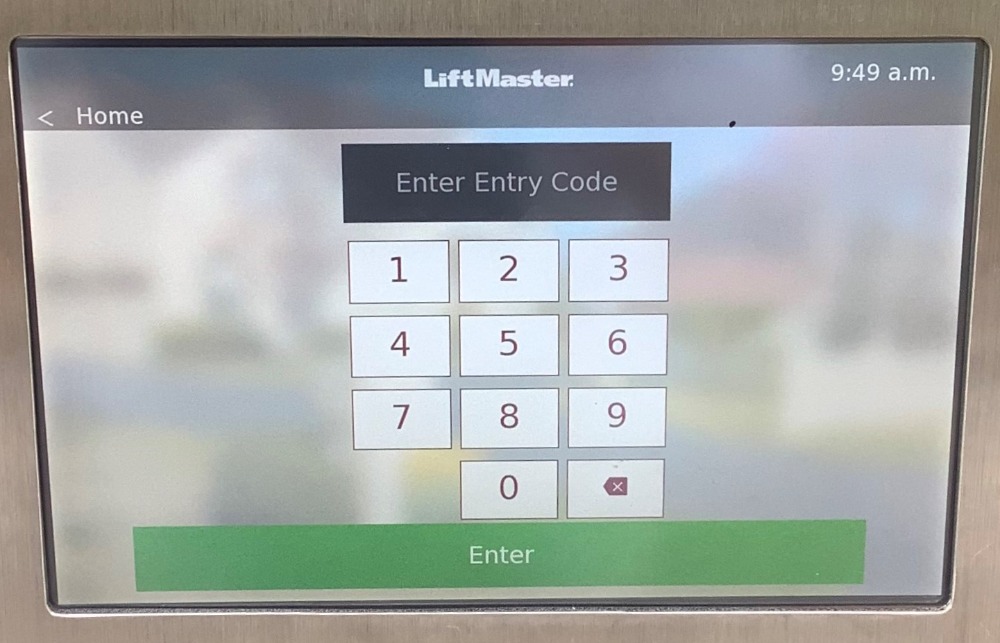 Then tap in your code and press 'enter' at the bottom of the touch screen.

Again, if you are you arriving with a trailer you MUST use the Service Gate. Your unique access code will work there as well. 

Service Gate keypad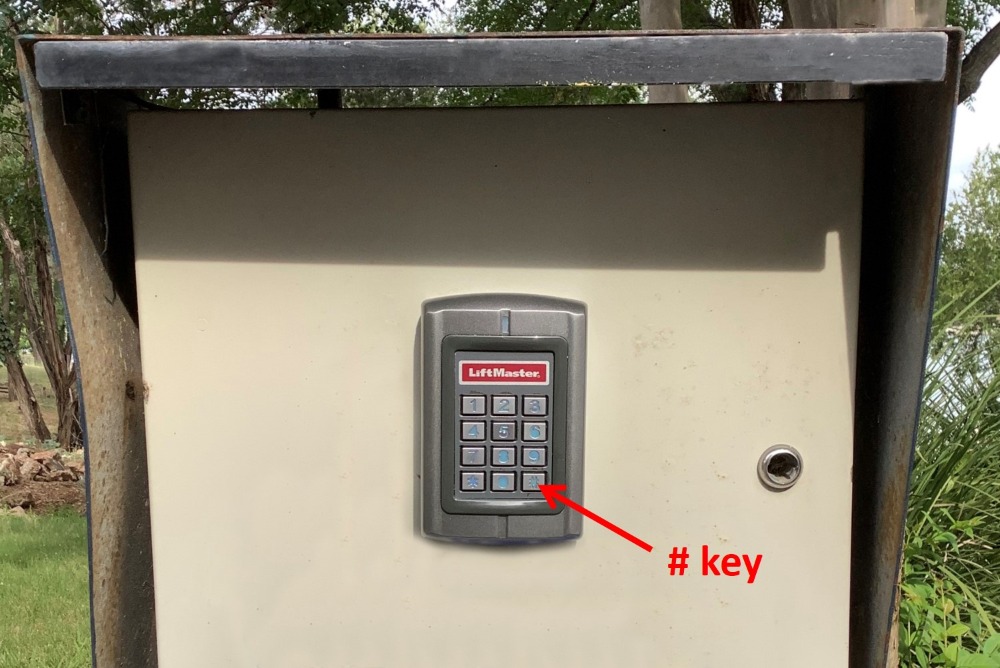 Punch in your code and then push the # key.

Guests of residents can also enter using the Directory Call feature at the Main Gate. This is available on the touch screen under the "Phone Call" option.